DOUBLE COMBO SERIES
Combo amplifiers are easy to carry around and ready to play in seconds. You get all basic functions in one small unit.
lundgaard.amps double combos integrate the double head into speaker cabinets, calibrated and built to extremely high standards.
models:
10 inch model, specially designed for bass.
Double bass players love this combo for it's natural sound, power and technical features.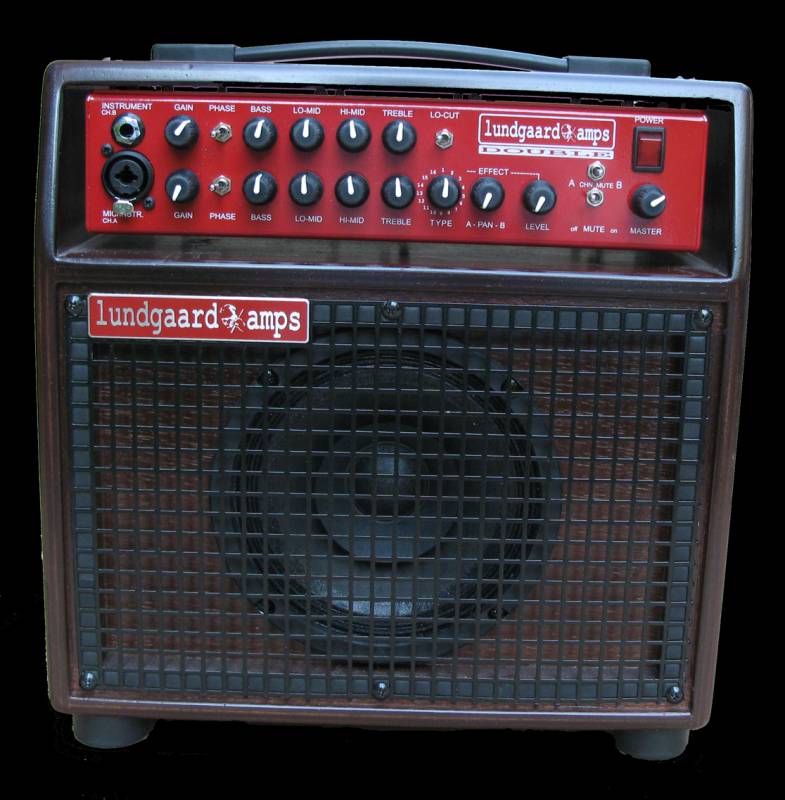 8 inch model, designed for everything, from bass to vocal.
Jazz guitar, piano, saxophone, violin and vocal sound great on this compact but powerful combo.
All lundgaard combo's can be set up with different speakers and power sections. It depends on the instrument. If you play the violin, 220 watt power and a 8 inch wideband speaker is perfect. For the bass, select 550 watt power and a 10 inch speaker.
Size: 8 inch model: 37x32x25 cm's. 10 inch model 44x 32 x 25 cm's
Weight: 8 inch model: 7,5 kilo's 10 inch model: 8,5 kilo's
The amplifier head can be taken out for stand alone use.
Combo's can be equipped with the single head if desired.